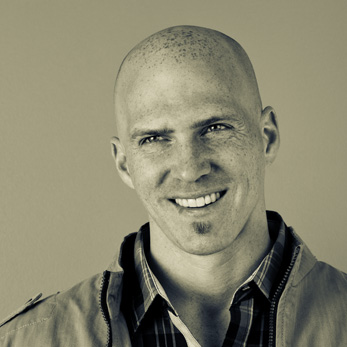 Hi, I'm Jeff Dolan.
I write a weekly column as a creator at the crux of faith, family, money, and art.
latest articles
---
O
nce upon a time, there was a little boy who decided love was the greatest thing in the universe.
Every day, however, he saw that money was the prime focus of greatest importance in the world, not love. People worshiped money as the answer to all one's problems and the key to a life of freedom and salvation from the pains, stresses, and worries of life.
One day, he heard that God is love. That one must choose to serve God or money. That choosing God would go counter to culture and face unimaginable ridicule and abuse.
Because of that, he had to go meet this God who could only be met in the storm.
He learned that God drew him into the greatest story of human history. That God created us in His own image to love and to join Him in ordering chaos for beauty for human thriving for God's glory.
He learned that we rebelled against God and His plan for us by worshiping ourselves and the things we acquired. That God loved us anyway, sending His son Jesus to pave the way back to Him and calling us to join the Holy Spirit in the renewal of all things.
Because of that, the boy responded to the call despite his tainted heart. Freedom and salvation became a process of response and relationship with God.
Out of his joy sprang all kinds of art and creativity. Whether creative, constructive, or both, he joyfully went about his work, hoping to encourage those around him.
Gradually, the art stopped.
Adulthood and the demands of life marginalized what he valued as sacred. Creativity served the pursuit of money instead of money serving the pursuit of people with art.
He became depressed at the thought of somehow missing his purpose, loving money, or looking outside of God for his identity. The storm raged so hard he could barely see God or remember His promises.
Months turned into years, and he began to forget what it meant to be a creator.
Until finally, desperate to get back to the magical garden of creative Eden where he grew up, he started a new quest. Or perhaps returned to an old one.
To know the Creator. To have Him breathe life back into his heart and soul. To share what Heaven can be like when we live as creators in an economy of love.
To live creatively and counter-culturally to the world meant dying to self daily to become more like the Creator.
He journaled what he learned each day to help other creators along their journey. And he smiled as a deep sense of purpose warmed his heart.
---
Above all, love each other deeply, because love covers over a multitude of sins. Offer hospitality to one another without grumbling. Each of you should use whatever gift you have received to serve others, as faithful stewards of God's grace in its various forms.Peter‬, an apostle of Jesus Christ (The Holy Bible in 1 Peter 4:8-10)
---
What about you? Are you a creator who lost her way?
Does the hustle for morebetterdifferent feel like a hamster wheel?
Have you forgotten your why?
Do you know the Creator of all things?
Are you in a state of becoming who He created you to be?
The human story is one of creating heaven's culture on earth in worship of the Creator.
It starts well and ends well, with the hard part in between, where we now live in history.
I truly believe that if you can find your creative core, to use your gift to love and serve others, to create culture for human thriving, you can join God in the renewal of all things and fulfill your destiny.
And all of the worldly success of career, money, fame, power, or beauty will fade in comparison to the epic story you are now living.